Businessman face with the need to communicate with representatives of the state and law enforcement agencies as well as participate in criminal investigations. Sometimes, managers of companies' make conscious and unconscious mistakes that can harm the companies' image, cause fines and can lead to the commencement of criminal proceedings. Sometimes, companies are faced with the need to protect their directors and shareholders from unlawful criminal prosecution from the side of tax authorities and the police. Also, there are situations where CEOs and shareholders behave dishonorably. Criminal prosecution of such people can help you to return your assets in such a case.
«allTax» attorneys can help you to:
provide search and return of the assets;
seize property of criminal offenders;
protect your business from "unfriendly" mergers and acquisitions (protection from "raiding");
protect your CEOs and board of directors from the illegal actions of law enforcement agencies;
provide you with an internal legal investigation concerning potential offenders;
advice you how to defend yourself and not to be involved in corruption, bribery, money laundering, sham business, tax evasion, forgery, criminal liability for crimes in the field of environment and ecology;
prepare a witness in criminal proceedings to be questioned by the police, the court;
consulting about rights of accused in criminal proceedings;
appeal against the court's decision regarding arrest;
representation interests of a client in court in a criminal case;
advising on the legal termination of criminal proceedings for tax evasion;
law suit preparation in a criminal case;
representation of the interests of the victim in the criminal case;
representation of an accused and a witness in the police, prosecution office and the court during an official interrogation;
preparation of documents for a pardon.
«allTax» lawyers will help you to protect your business from illegal invasion by competitors, as well as law enforcement agencies and "unfriendly" mergers and acquisitions.
---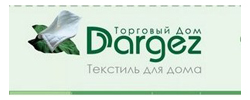 allTax lawyers can be characterized as very fast in decision-making and execution of tasks in the shortest time. Boris Udin, Dargez
---