Ukraine is one of the most developed agricultural countries in the world. Fertile soil and a fine climate provide excellent opportunities for the development of agricultural industry. As an evidence, there are many well-known Ukrainian brands that dominate in the growth of seed, grains, sunflower oil, maize. That is why there are special tax rates for agricultural companies. As a result agricultural business requires careful tax planning and tax risk assessment.
«allTax» legal and tax experts will help you to:
tax advice on the procedure of calculation of the fixed agricultural tax;
services on mergers and acquisitions of agricultural companies;
counseling on company income tax and the creterias that do not allow to pay the fixed agricultural tax;
advising on land payments;
analysis of tax documents of companies in order to identify violations of the law;
advising on holding of tax audits of companies of the agricultural industry;
tax advice on attracting of additional financing (lending);
appeal against results of tax audits which apply penalties to the agricultural business;
advice on taxation of exports of cereals and vegetable crops.
Related services for the agricultural business:
representation of clients' interests in arbitrations FOSFA (Federation of Oils, Seeds and Fats Associations);
representation of clients in arbitrations GAFTA (Grain and Feed Trade Association);
legal support for restructuring of debts and loans;
legal advice and support of structuring agricultural holdings their mergers and acquisitions;
legal advice on the conclusion of agreements on lease of land;
legal assistance of the acquisition of land through a privatization or a redemption;
legal and tax support of the IPO of the company;
legal advice on a certification and a quota system of crops;
advice on the establishment and modernization of buildings (elevators) for the storage of crops and harvests;
legal support for the export and the import of vegetable crops;
creation of new businesses entities for the agricultural sector;
dissolution of agricultural enterprises.
«allTax» is a tax point of support for your agricultural business!
---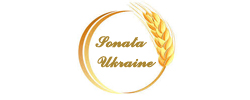 I express gratitude to allTax company legal and tax advisers for provided tax advises and assistance in appealing against fiscal fines. We recommend allTax legal and tax advisers to the participants of the grain's market, grain traders, exporters, importers and farmers. Natalia Saenko, Sonata Ukraine
---