Transfer pricing is a part of the national tax legislation. It covers different terms and explanations.
"allTax" legal and tax advisers can assist you with the following:
interpretation of terms in transfer pricing;
interpretation of the transactions that can be recognized illegal;
explanations about which companies and individuals can be recognized as combined;
documents creations regarding transfer pricing;
legal support of the fiscal audit of the companies regarding transfer pricing.
---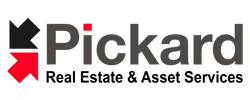 During 5 years period the allTax's team demonstrated good results and excellent knowledge in real estate and tax law. The legal advisers of allTax helped us and some of our clients to find correct solutions for some difficult issues. We received constructive legal advises regarding the purchase and sale of real estate, rent payments, taxation, registration of real estate, investment in real estate and the protection of intellectual property rights. Terry Pickard, Pickard Real Estate and Assets Services
---