Medical industry develops very quickly in Ukraine during the last ten years. Foreign and national businessmen invest in the medical and biotechnological sector of the Ukrainian economy. Many private clinics, healthcare institutions, dental rooms and SPA-centers were created.
The rapid growth of medical sector of economy creates strong competition between medical companies, strengthens state regulation of the industry and increases the tax burden on businesses. Recent tax legislation changes concerned "transfer pricing", which caused the need for companies to plan their expenses more carefully.
«allTax» advisers may help your medical practice in the following:
assessment of tax risks of private health care institutions (private medical centers);
the development of the tax optimization system for self-employed medical specialists, doctors, beauty salons, SPA-centers;
tax due diligence of the company documents for its compliance with the current legislation of Ukraine;
tax advice on how to conduct tax audits;
presence during planned and extraplaned tax audits by Fiscal Service;
judicial appeal against results of tax audits;
canceling of illegal penalties and fines as a result of tax audits;
counseling on payment of corporate income tax for companies of the healthcare industry;
counseling on value added tax for healthcare centers and clinics;
counseling of private medical specialists who have status of self-employed persons (doctors, dentists) about paying of individuals' income tax;
private consulting of health specialists on payments to the Pension Fund of Ukraine;
advise on taxation of labor contracts with top managers and directors;
tax planning of the procedure of mergers and acquisitions in the healthcare industry.
Additional services:
development of internal company documentation (minutes, articles of association, work rules);
obtaining licenses and permisinons for the medical practice;
preparation of labor agreements/contracts with managers and employees of the company;
preparation amendements to the articles of association;
preparation for the accreditation of clinics;
legal advice on consumer protection.
---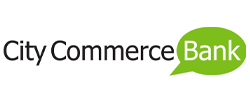 allTax legal and tax advisers are excellent in banking law. They have high level of credibility. That is why we can recommend them as a reliable partners. Olena Chernyavskaya, City Commerce Bank
---