Ukrainian pharmaceutical market is represented by many companies of national and foreign origin. Activities of pharmaceutical companies and their representative offices is strictly regulated by the Ukrainian legislation which changes very often. In 2013 "Good Promotion Practice" was enacted which caused the need to improve schemes of pharmaceutical products' promotion on the Ukrainian pharmaceutical markets. The enactment of the new Tax Code in 2010, and the enactment of amendments regarding transfer pricing, lead to the necessity to modernize and reorganize the holdings, as well as to introduce new ways of cooperation with partners.
«allTax» legal and tax advisers will help you to be aware of all the tax legislation amendments and will help your business on the following issues:
advising on taxation of companies of the pharmaceutical industry;
advising on the practical application by pharmaceutical companies of the transfer pricing legislation;
advising of pharmaceutical companies regarding Good Promotion Practice enactment and its impact on the pharmaceutical industry;
advising on company income tax payments;
tax advising of pharmaceutical manufacturers and dealers regarding taxation of the production and the selling of pharmaceutical products that contain alcohol;
counseling regarding taxation of expenses on health care workers;
counseling regarding taxation of expenses on advertising, payments for the right to use trademarks, motivational benefits, costs for ІT- services;
advising on compliance with tax laws of the nonprofit pharmaceutical representatives' activities;
legal risk audit regarding possibility of recognition of the non profit representative office as a profitable organization;
advising on the taxation of a permanent representative office of a pharmaceutical company.
Supporting services:
registration of prices for medicines;
counseling regarding control of the pharmaceutical advertising and prices for medicines by the Antitrust Committee of Ukraine;
legal protection against unfair competition;
preparation of license agreements;
preparation and holding of the stockholders' meeting of a company (LLC, JSC, LTD);
preparation of documents of the stockholders' meeting of a company (articles of association, minutes, amendments to the articles of association, etc.);
preparation documents for the replacing of the CEOs and managers of the company.
---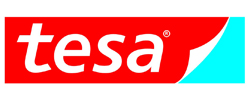 allTax lawyers made the due diligence  of risks of arbitration possibility in national economic courts of Ukraine and the International Commercial Court at the Chamber of Commerce for debts' collection from counterparts. «Tesa tape Kft.» got highly qualified legal advises regarding collection of debts on the base of purchase-sale and delivery contracts during the cooperation with allTax legal and tax advisers. Svitlana Artamonova, Tasa tape Kft.
---